1.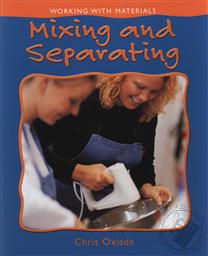 Mixing and Separating (Working With Materials) (Book - Paperback, Oct 15, 2007) by Chris Oxlade
Children will be excited to learn that you can change materials into something else by mixing two together or by separating the pieces of one material. This colorful new book helps explain this concept in a simple way for kids using illustrated examples, such ...

List Price: $7.95, Our Price: $6.89 , You Save: $1.06(13%) + Free Shipping w/ $45 min. purchase
2.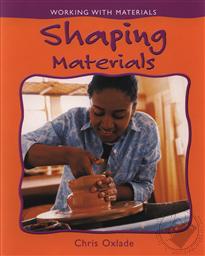 Shaping Materials (Working With Materials) (Book - Paperback, Oct 15, 2007) by Chris Oxlade
Children love constructing things and will be fascinated to learn how materials can change their shape. Fascinating images help explain how materials can be shaped: wood can be cut or carved, metal can be rolled into a different shape when heated, and clay ...

List Price: $7.95, Our Price: $6.89 , You Save: $1.06(13%) + Free Shipping w/ $45 min. purchase