1.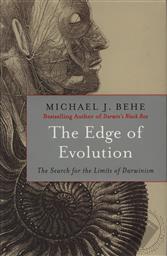 The Edge of Evolution: The Search for the Limits of Darwinism (Book - Hardcover, Jun 05, 2007) by Michael J. Behe
When Michael J. Behe's first book, Darwin's Black Box, was published in 1996, it launched the intelligent design movement. Critics howled, yet hundreds of thousands of readers -- and a growing number of scientists -- were intrigued by Behe's claim that ...

List Price: $28.00, Our Price: $14.00 , You Save: $14.00(50%) + Free Shipping w/ $45 min. purchase
2.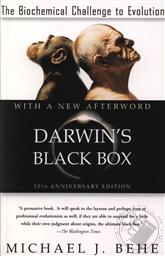 Darwin's Black Box: The Biochemical Challenge to Evolution (Book - Paperback, Mar 07, 2006) by Michael J. Behe
In 1996, Darwin's Black Box helped to launch the intelligent design movement: the argument that nature exhibits evidence of design, beyond Darwinian randomness. It sparked a national debate on evolution, which continues to intensify across the country. From ...

List Price: $15.00, Our Price: $10.89 , You Save: $4.11(27%) + Free Shipping w/ $45 min. purchase