1.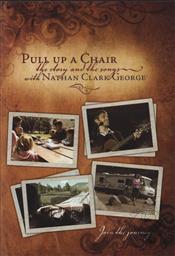 Pull Up a Chair: The Story and the Song with Nathan Clark George (DVD - Documentary, Jul 14, 2009) by Nathan Clark George
Pull Up A Chair...and savor the music and stories of Nathan Clark George. The Stories -- Nathan and his wife Patsy lead a life that is anything but typical. Along with their five young children, their family travels the country together in their home -- an ...

List Price: $16.95, Our Price: $12.00 , You Save: $4.95(29%) + Free Shipping w/ $45 min. purchase
2.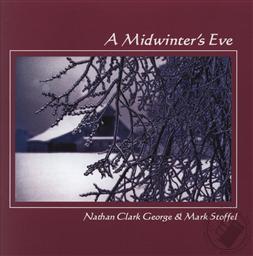 A Midwinter's Eve (CD - Audio, Mar 13, 2007) by Nathan Clark George, Mark Stoffel
Songs on this album: 1. Es Wird Scho Glei Dumpa 2. While Shepherds Watched Their Flocks 3. O Come O Come Emmanuel 4. O Little One Sweet 5. Let All Mortal Flesh Keep Silence 6. Hundred Waters 7. Remember O Thou Man 8. Lo How a Rose E'er Blooming ...

List Price: $18.99, Our Price: $14.59 , You Save: $4.40(23%) + Free Shipping w/ $45 min. purchase