1.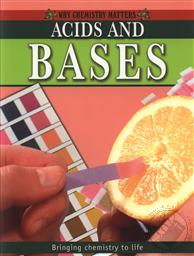 Acids and Bases (Why Chemistry Matters) (Book - Paperback, Oct 30, 2008) by Lynette Brent
Did you know that cola is an acid? And your saliva is a base? Acids and bases are chemical opposites that exist all around us. Readers will learn about common acids and bases from lemon juice to ammonia. Through vivid examples and exciting illustrations, this ...

List Price: $8.95, Our Price: $7.89 , You Save: $1.06(12%) + Free Shipping w/ $45 min. purchase
2.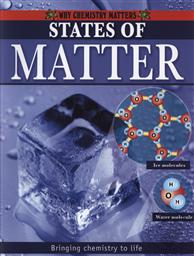 States of Matter (Why Chemistry Matters) (Book - Paperback, Oct 30, 2008) by Lynette Brent
Young people intuitively understand that matter takes different forms Ð water, for example, can be liquid, solid ice, or gaseous steam. This book will give readers a deeper understanding of the different states of matter. Through colorful photographs and ...

List Price: $8.95, Our Price: $7.89 , You Save: $1.06(12%) + Free Shipping w/ $45 min. purchase